My Favorite LOA Books
The following books about the Law of Attraction are the ones that I have most enjoyed reading:
Getting into the Vortex by Esther & Jerry hicks (Abraham)

Journey of Souls by Michael Newton
This is one of the most exciting books I've ever read! Do you believe in reincarnation? If so, did you ever wonder what happens to the souls between lives? This awesome book provides you with the answer!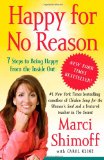 Happy for no Reason by Marci Shimoff
This amazing book is about how to be happy from the inside out, independent of what happens outside you.
The book describes the 7 necessary steps to take and offers various simple tools and techniques to help you move towards more happiness. It includes quite a lot Law of Attraction stuff.
 I particularly enjoyed the stories from some of the happiest persons, Marci Shimoff have met and interviewed.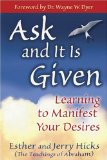 Ask and it is given by Esther and Jerry Hicks
I love all the books on the teachings of Abraham. To me this is the ultimate wisdom as regards the Law of Attraction.
Ask and it is given includes 22 different powerful processes to achieve our goals.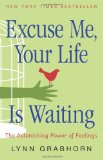 Excuse my, your life is waiting by Lynn Grabhorn
This was my first meeting with the Law of Attraction and I was immediately and totally hooked!
Lynn Grabhorn describes how she first learned about the Law of Attraction, how she started using it and what results she obtained. And she suggests what to do and how to do it.
A lot of my clients find this to be THE best book about the Law of Attraction.