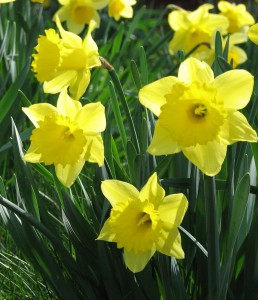 This is one of my favorite tools. It is simple and easy to use and it is incredibly effective – it works like magic!
Segment Intending is a mixture of setting goals and describing how you want a certain situation to unfold.
it is somewhat similar to holding positive expectations, only more active. And my experience is that the more I set intentions in everyday life situations, the easier it gets for me to have positive expectations in various situations!
In the beginning, it might be helpful to write down your intentions, but it is just as effective to simply say them out loud or think them by yourself.
You simply start by "I intend to" and then you add as much as feels good to you. It could be something along the lines of describing
how you want the situation to unfold
the outcome you want
the atmosphere you would like to experience
how you want to feel and/or
how you would like others to feel during and after the situation.
Here is an example for inspiration:
If I am going to attend an important meeting, my intention setting might look like this:
I intend
to have an efficient meeting, where we begin and end right on time and stick to the agenda.

that we get to an agreement on xxx and get to conclude yyy.

to express myself clearly, so the others understand what I mean, and to listen carefully and understand what the others are saying.

that we all feel good during the meeting, that the atmosphere is light and pleasant and that we get to laugh several times.
In the beginning, it might feel pretty awkward to set intentions – it sure did to me!
I guess it's simply because we are not used to doing so. 
However, I warmly recommend that you give it a try, as it does lead to the most incredible results.