About
Pernille Madsen is a Law of Attraction Coach residing in Denmark.
Pernille teaches and inspires people to use their attraction power deliberately to create the life of their dreams.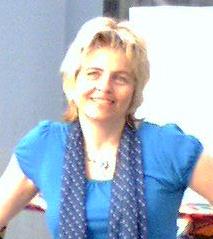 "Pernille not only walks the talk of deliberate creation as well as the best law of attraction experts I know, she's also exceptionally gifted at teaching it to others. With an understanding of manifesting, sensitivity to energy and compassion for others rivaled by none, Pernille is an absolute pleasure to learn from and study with. It is my enormous honor to call Pernille a colleague!"
Jeannette Maw, Founder of Good Vibe University
Please note that some of the books, products and authors featured on these pages are affiliate links, which mean that if you buy one of them through my link, I will receive a commission. These commissions help to support the free information available through my newsletter and web site. Thanks!